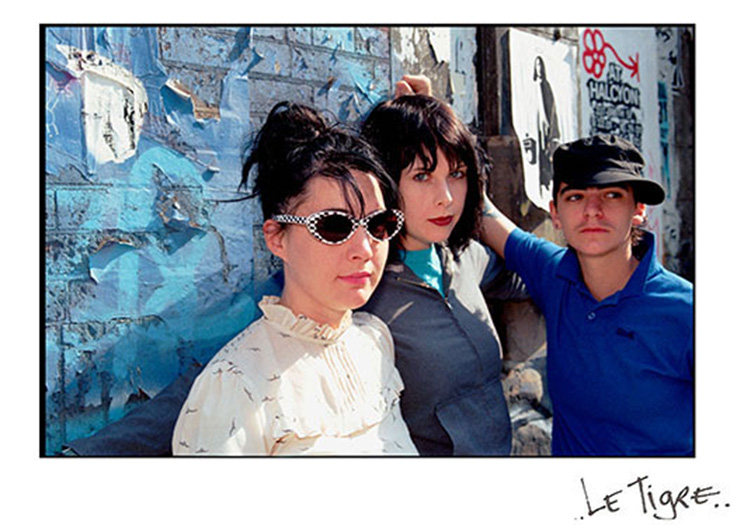 According to blogging gadfly, waste of space, Perez Hilton,
Le Tigre are apparently collaborating with Christina Aguilera.
Yep. For those of you unfamiliar with Le Tigre, they're the dance punk group front by former Bikini Kill front woman Katleen Hanna that pretty much disappeared after 2004's
This Island
. The irony of the situation is that Katleen Hanna is a well known feminist and riot grrrl icon in the 90s, whereas Aguilera is, well,
dirty
.
So what will this collabo sound like? Will it be total gloss, or crusty lo-fi. Pssh... I dunno. The funniest part about this is the comments on some of Le Tigre's video (specifically "
Deceptacon
"), who are absolutely baffled with this happening. Hey n00bs, if you don't like it, then listen to DFA's
excellent remix of "Deceptacon"
, which helped James Murphy and Co., get some face to face time with a Ms. Britney Spears. Cheeky.