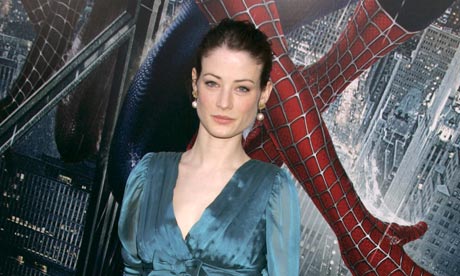 First the good news, a
new biopic
has been produced on the life and times of lecherous French pop genius
Serge Gainsbourg
has premiered at the Cannes Festival. The woman pictured above is Jane Gordon. She plays Jane Birkin, Gainsbourg's lover for many years and the mother of Charlotte Gainsbourg. She also appeared in Spiderman 3. Not very known but she is seen as an up an coming star.
Now the bad news. Jane Gordon has been
found dead
in her apartment in Paris, two days before she is to turn 29. It is speculated that she committed suicide. It is unfortunate that an actress and never quite really broke into the public's collective consciousnesses. To be honest, this is the first time I have heard of this actress. Maybe in death, like poet Sylvia Plath or Vincent Van Gogh before her, people will learn about her talents.
My prayers and thoughts go out to the Gordon family as they try to cope with this terrible tragedy. Rest in Peace Jane Gordon. You will be missed.